Web Content Viewer (JSR 286)
Free up space on your phone and securely access your content, anywhere, anytime.

Store & protect
your files
Keep all your photos, videos, and contacts neatly and securely in one place.

backup & transfer
your content
Switch from phone to phone, no matter the operating system, while keeping what's important.

keep your
devices in sync
Backup and access your content when you need it across multiple devices.

Let your
creativity shine
Order photos and prints, directly from the Cloud and ship to home or pick up at Walmart® stores.
(additional fees will apply)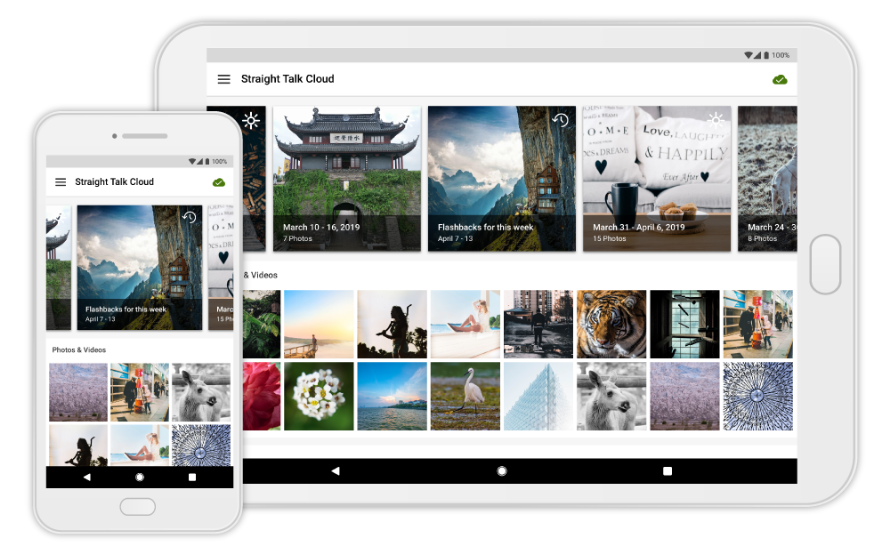 A Friendly FYI
This won't add service plan days or more storage capacity on your phone. Must have the Platinum Unlimited Plan to receive this benefit.
Want to know more? See Straight Talk FAQs >
For Terms & Conditions click here
°Cloud storage is only available with active service on the Platinum Unlimited plan. If you do not redeem another Platinum Unlimited plan or downgrades to a lower-priced plan, then the cloud service will only be available for 45 additional days, during which time your data will only be accessible for downloading. After the 45-day grace period, all your content will be deleted.